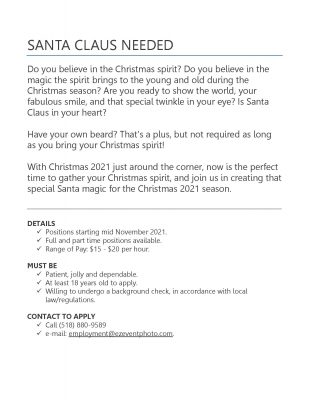 Do you believe in the Christmas spirit? Do you believe in the magic the spirit brings to the young and old during the Christmas season? Are you ready to show the world, your fabulous smile, and that special twinkle in your eye? Is Santa Claus in your heart?
Have your own beard? That's a plus, but not required as long as you bring your Christmas spirit!
With Christmas 2021 just around the corner, now is the perfect time to gather your Christmas spirit, and join us in creating that special Santa magic for the Christmas 2021 season.