Crossgates is hosting a special "Get Hired!" job fair featuring more than 50 businesses looking to fill over 100 part- and full-time positions.  Available jobs vary and will be added daily to Crossgates' website at shopcrossgates.com/employment.  Potential candidates can apply for everything from line cooks, bartenders, and retail sales associates to supervisors, managers and more.  These positions will add to the 3,000 jobs Crossgates provides within the town of Guilderland and Albany County.
How to Apply:
Online: Potential candidates can simply visit Crossgates' job board online at shopcrossgates.com/employment to review all current available job opportunities (new positions added daily).
In Person: On Thursday, May 6th, from 3:00-6:00PM select businesses at Crossgates will have a hiring tables or "apply within" signs outside of their storefront entrance to pass out applications, answer questions, and/or conduct on-site interviews.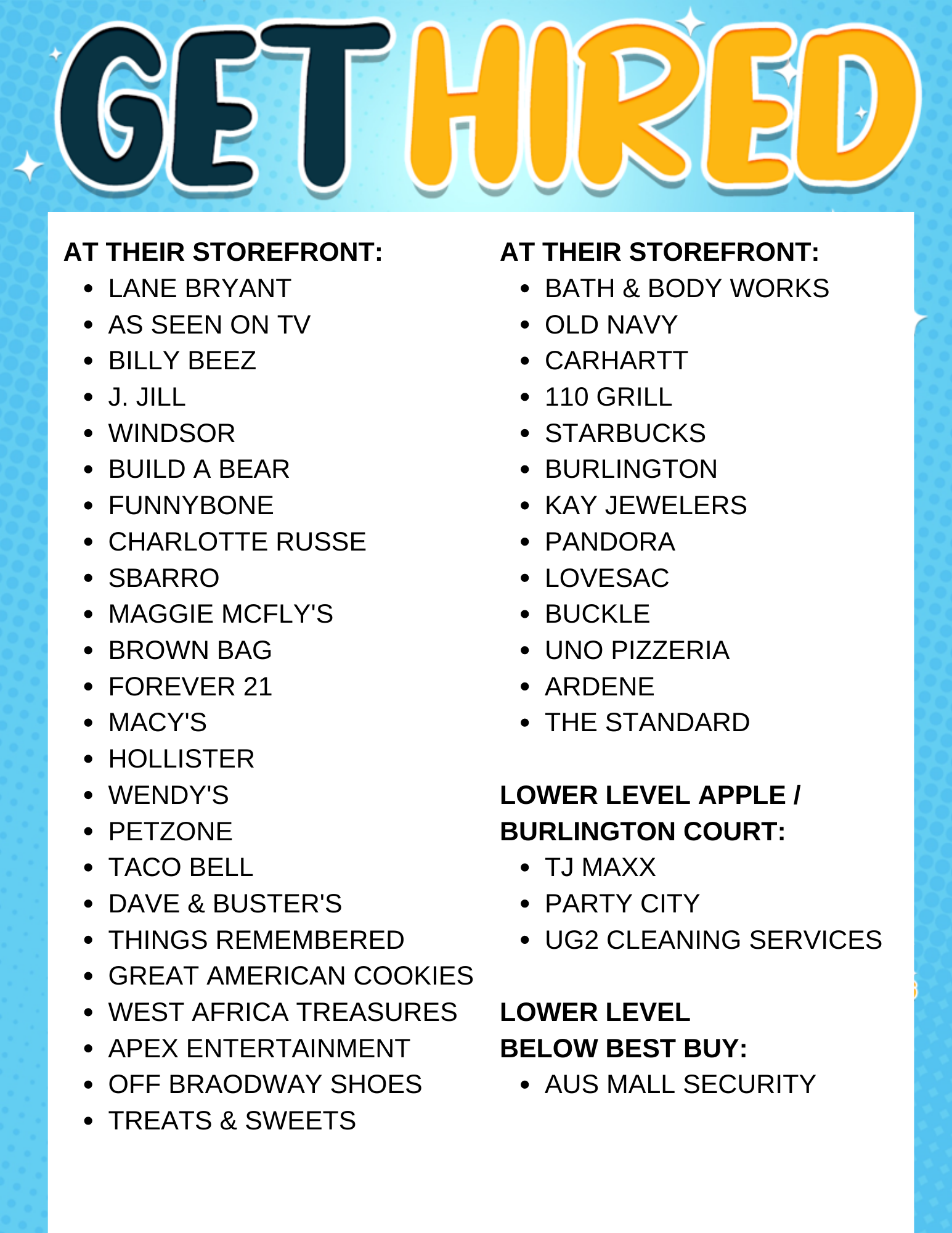 For a complete list of available positions, job seekers can also visit shopcrossgates.com/employment.