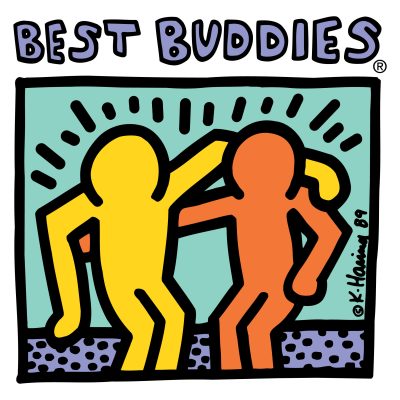 Best Buddies Albany to Host Friendship Walk on May 21st
Albany, New York — Best Buddies International, a groundbreaking nonprofit founded in 1989 by Anthony K. Shriver to establish a global volunteer movement that creates opportunities for one-to-one friendships, integrated employment, leadership development, and inclusive living for people with intellectual and developmental disabilities, is excited to announce the Best Buddies Friendship Walk in Albany on Sunday, May 21st at Crossgates Mall, APEX Entrance. Since 2009 more than 200,000 participants have walked in over 50 cities and raised more than $21 million for Best Buddies.
"Our Friendship Walks are one of Best Buddies most celebrated events, bringing communities together where they can experience our mission in action and engage with our program participants," said Anthony K. Shriver, Founder, Chairman & CEO of Best Buddies International.
Among those expected to attend this year include the 2023 Friendship Walk leader, Superbowl Champion, and Best Buddies advocate Dion Lewis.
Best Buddies in Albany is proud to have 500 (and counting) participants lacing up their shoes to walk for inclusion, all working to surpass the 2023 fundraising goal of $94,000. Registration begins at 9 a.m. at Crossgates Mall, APEX entrance. Activities at the Friendship Walk include a dance party by DJ Ketchup, an ice cream eating contest sponsored by Stewart's Shops, breakfast food and snacks, face painting, sensory-friendly arts & crafts, therapy dogs, lawn games, local mascots, community partners & resources and so much more.
Proceeds from the Friendship Walk benefit the Capital Regions' local Friendship Programs, including the School Friendship Program with over 50 local school chapters and their adult-based Friendship Program, Citizens. The School Friendship Program focuses on creating inclusive classrooms and environments from the elementary level and up, with confidence that acceptance will become foundational as children grow older. Citizens aims to create friendships between people with and without an IDD who are over eighteen and may have aged out of our college programs.
The Friendship Walk is a family-friendly event and is free to attend, but pre-registering is required. Each registered walker who fundraises $50+ will receive a limited edition t-shirt during check-in on May 21st. You can register by visiting the link below:
A special thank you to the 2023 Best Buddies Friendship Walk in Albany's sponsors: Sunmark Federal Credit Union | Berkshire Hathaway HomeServices Blake, Realtors | NYSID | Social Radiant | Educational Vistas | Pierro, Connor & Strauss, LLC | Stewart's Shops | Times Union | Jack Farrell & Associates.