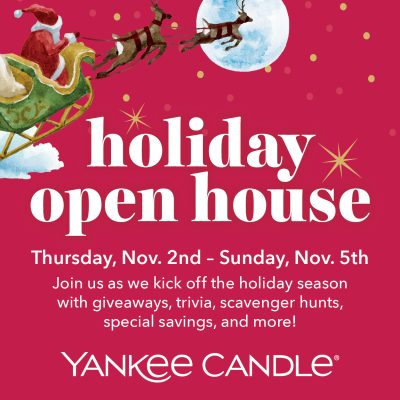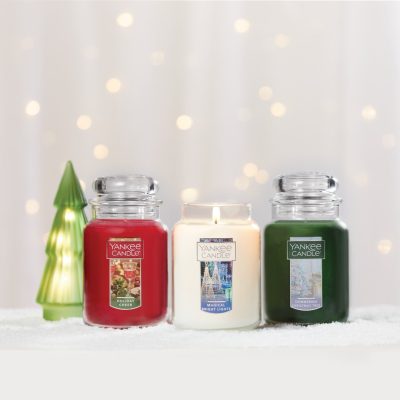 Join us as we kick off the holiday season with giveaways, trivia, scavenger hunts, and more!
Special savings for the weekend:
40% off Entire Store
50% off our Santa Gnome Jar Candle Holder with any $25 purchase (reg. $30 ea.)
Shop our NEW Bright Lights Collection:
Bring the winter season to life with the Bright Lights collection. The sparkling trees, indulgent treats, and enchanting outdoor displays help us celebrate the spirit of the season. Raise a glass to toast these magical holiday moments.​
See store for details. 40% off Entire Store promotion excludes WoodWick® and Clearance Product.