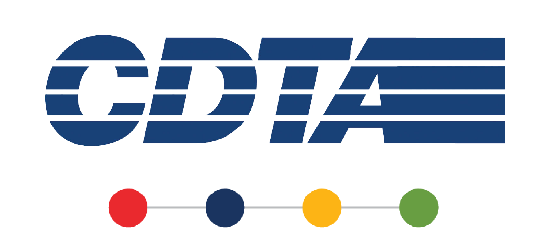 Emily DeVito
CDTA, Communications Manager
Roundabout to be Constructed at Crossgates as CDTA Bus Rapid Transit Purple Line Moves Forward
Construction will begin on Monday, April 3, 2023
ALBANY, NY (March 23, 2023) – Working with regional partners, the Capital District Transportation Authority (CDTA) is leading the effort to construct a new roundabout at Crossgates Mall for access to and from the I-87 Northway as part of its Purple Line Project. There will also be traffic signal upgrades on Crossgates Mall Road, repaving, restriping and updated landscaping. These improvements will help with the flow of buses in and around Crossgates Mall and future developments in the area.
Construction will begin on Monday, April 3 and is expected to wrap up at the end of July. It will be completed in a phased approach to provide the least amount of disruption to the community and traffic. Motorists will be able to find information on 511NY and digital messaging signs around the construction location.
The Purple Line is CDTA's third bus rapid transit line. It will operate along Washington and Western Avenues, connecting downtown Albany, the Harriman Office campus, UAlbany and Crossgates Mall. It will also connect to the existing Red and Blue Lines, providing CDTA customers with great access to destinations across the Capital Region.
Proposed Construction Timeline:
Phase 1A April 3 – April 21: On ramp to I-87 Northbound closed.
Phase 1B April 24 – May 16: I-87 Southbound off ramp right turns restricted.
Phase 2 May 17- June 8: Crossgates Mall Road becomes one lane of traffic in both directions. On Ramp to I-87 Northbound closed for left turns from Crossgates Mall Road.
Phase 3 June 9 – July 1: Crossgates Mall Road is one lane of traffic in each direction. Left turns are closed from both Crossgates Mall Road to I-87 and I-87 Southbound off ramp to Crossgates Mall Road.
Phase 4 July 5 – July 28: Traffic on Crossgates Mall Road is split around the work area. Left turns onto and from I-87 are still closed.
Signs will be posted noting road closures. Anyone needing more information and for diagrams about the Crossgates Mall Roundabout project, visit: https://projects.cdta.org/crossgates-roundabout
To learn about the Purple Line and other infrastructure improvements CDTA is making in the region, head to our Capital Projects website: https://projects.cdta.org/