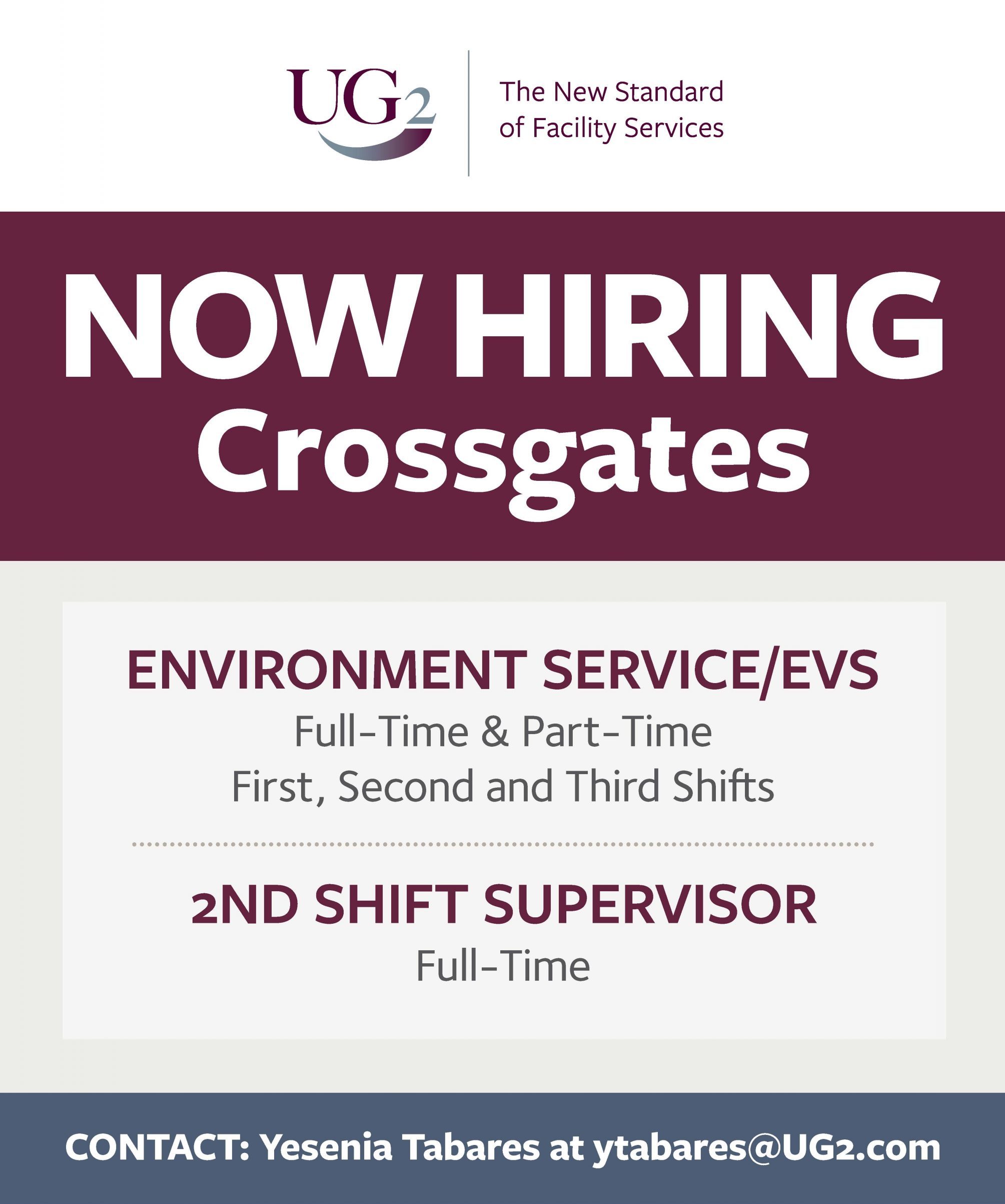 UG2 is looking for Full-Time and Part-Time Cleaners/Housekeepers, Team Leaders, and Overnight Associates to work at Crossgates. He or she will keep assigned areas clean and orderly.
Responsibilities/Tasks/Duties:
• Clean floors by sweeping, mopping, scrubbing, or vacuuming them.
• Gather and empty trash.
• Service, clean, and supply restrooms.
• Clean and polish furniture and fixtures.
• Clean windows, glass partitions, and mirrors, using soapy water or other cleaners, sponges, and squeegees.
• Dust furniture, walls, machines, and equipment.
• Follow procedures for the use of chemical cleaners and power equipment, in order to prevent damage to floors and fixtures.
• Notify manager if any concerns or needs.
• Maintains equipment and supplies in good working condition
Application Instructions:
Apply In-Person during Mall Hours, by calling Jessie, UG2 Office at (518) 603-5991.  All applicants must go through a job interview.