A First-Time Event in the Capital Region
The Guilderland Chamber of Commerce is proud to announce the Capitol Region's annual "Military Awareness Expo."  This event will be the first of its kind in the Albany area, being held at Crossgates Mall, lower level near Lord & Taylor, on November 2, 2018 from 10:00 a.m. to 4:00 p.m.
The Chamber, together with Albany County Executive Daniel P. McCoy, discovered a need to unite resources and services to educate the public on all parts of military life and culture.  Organizations supporting the expo will include SEFCU, USPS, JDOG Hauling, and USAF.
The Military Awareness Expo is completely free to attend, and will offer 40+ vendors – ALL military related.  The information booths will include active recruiters, Veterans transitioning services, a job fair, VA Loans, resources, free legal counsel services, and much more.  Workshops, seminars and briefings will be held throughout the event.
Albany County Executive Daniel P. McCoy will kick-off the annual "Honor a Living Veteran" program at this event.  This press conference will start promptly at 10:30 a.m. at Crossgates Mall, on the lower level by Lord & Taylor.
We are hoping for this to be a monumental event, uniting all those in the area that want to showcase their support for our military of the past, present and future.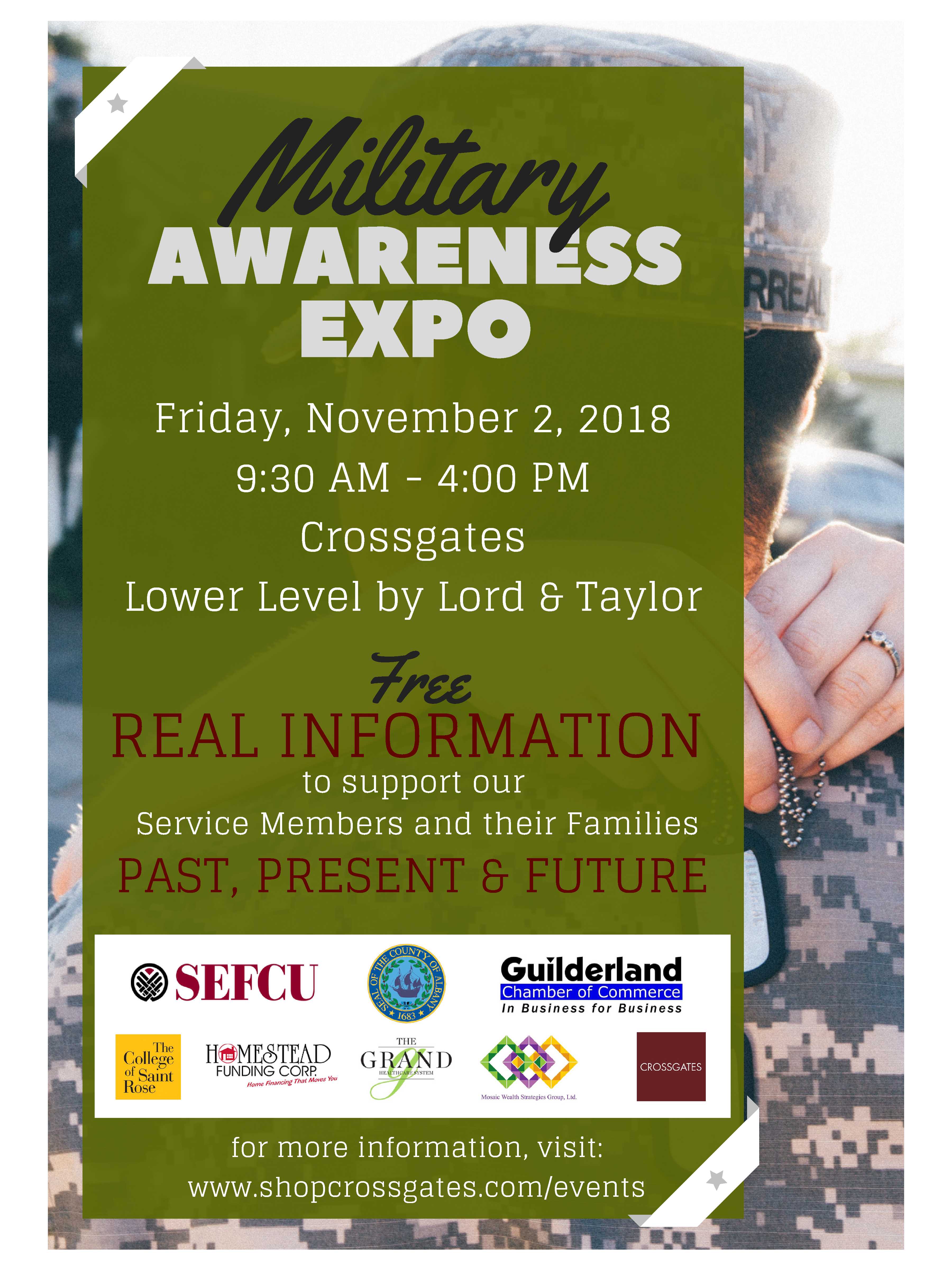 Stay tuned for more information and for a list of participating vendors.