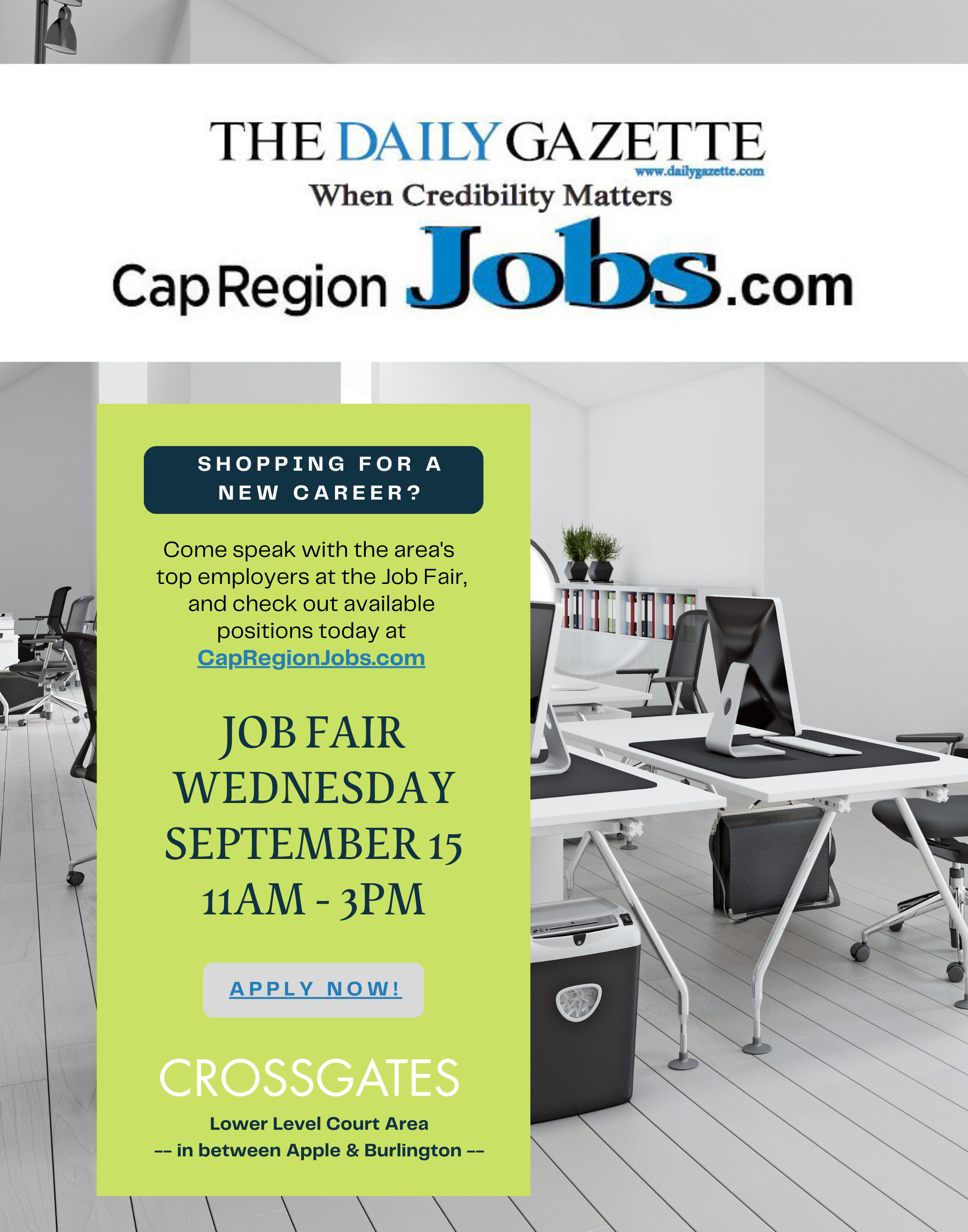 Candidates are encouraged to bring copies of their resumes and dress for success.  Job seekers should begin their search by visiting the The Daily Gazette JOBS table, located on the lower level in front of Apple, to receive a map of businesses on-site, and, if interested, a list of the Crossgates retail stores that are hiring.  The Daily Gazette will also scan all resumes and send them to the businesses directly!
The Daily Gazette
NYS Dept. of Corrections
United State Postal Service
Imperial Pools
Transportation Security Administration – TSA
Nationwide Retirement Services
Hannaford Supermarkets
Living Resources
CG Roxane, LLC.
…more venues to come!
*Please CLICK HERE for more information on how your company can table at this hiring event.