We are shining a spotlight on our small businesses! We want to introduce you to some of the small business owners throughout our center. You can learn more about the products and services these businesses offer and what motivates the entrepreneurs to succeed!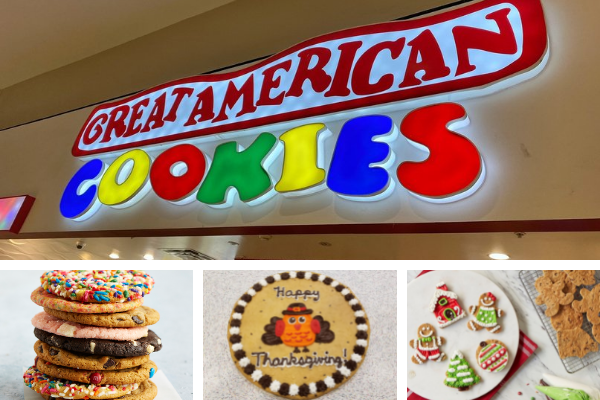 Great American Cookies has been locally owned and operated for 8 years. Making Crossgates sweeter everyday with a variety of cookie flavors, cookie cakes, brownies and take & decorate cookie kits. Everything is freshly baked everyday. We always find an excuse to walk by in the morning so we can enjoy the smell of cookies in the oven.
Owner Torey loves providing sweet snacks to her customer's. One of her favorite parts of owning her business is getting to be a part of people's celebrations. Her cookie cakes have been a part of birthday's, engagements, anniversaries, graduations, even the celebration of being done with chemo!! She's seen families and children grow year after year when they come in for a cookie cake. For many, it's part of their tradition. To those looking to start their own business, Torey says "know that it's a bigger commitment then you think/imagine. Your store/business will be your baby so make sure you are ready to put in the work".
You can find Great American Cookies on the lower level near AT&T.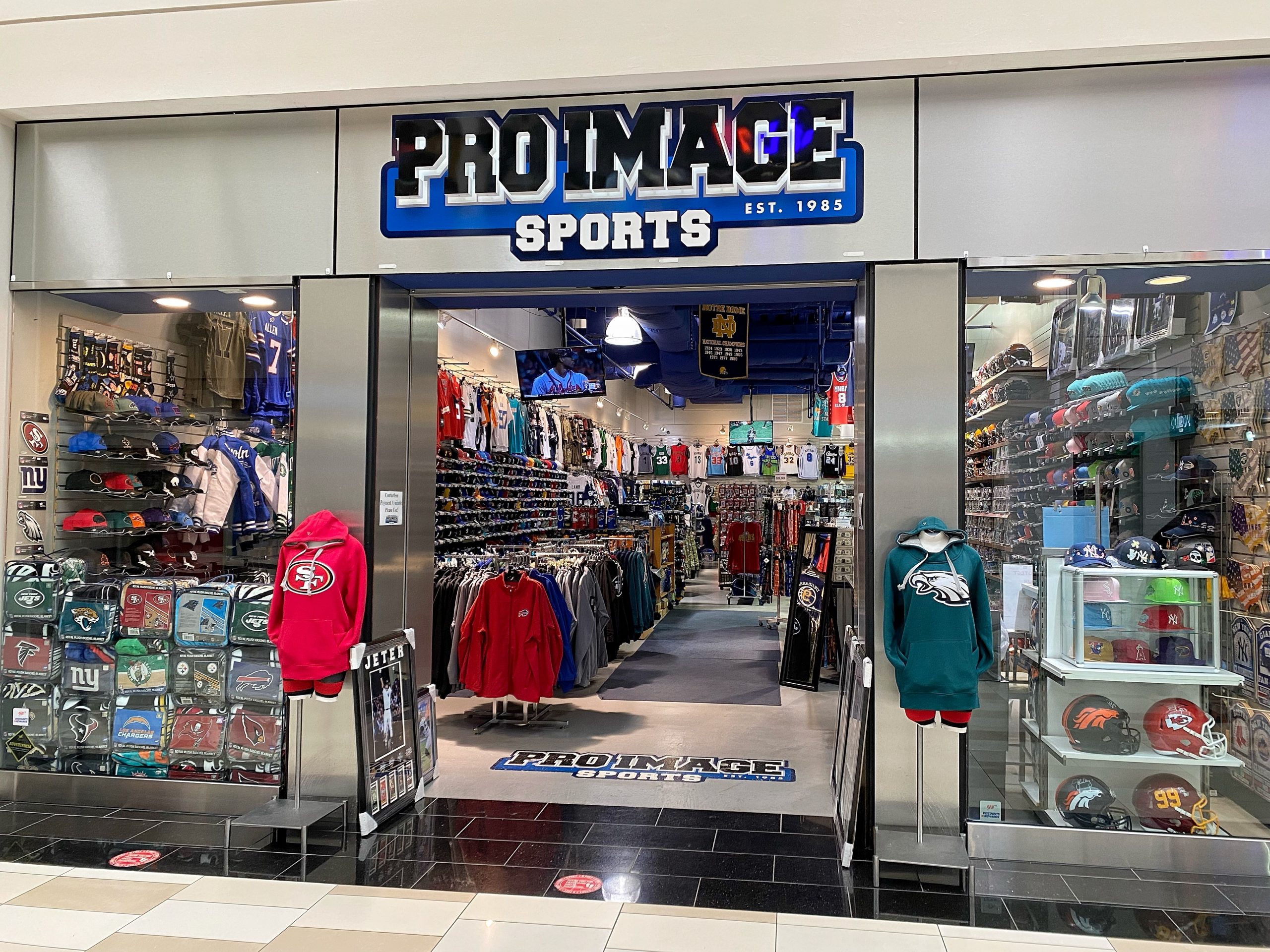 Pro Image Sports is owned and operated by Chaz Betz. He first opened his store The Stadium in 1998 before converting it to a Pro Image Sports location. With his love and enthusiasm for sports, Chaz can help you find what you're looking for, for any NBA, NFL, MLB and NHL fan. In his store, you will find many specialty items that you can not find anywhere else.
Chaz works with local church Victory Christian in donating products for fundraisers and to sell in their thrift store. Recently, he donated a Derek Jeter framed collage to the Guilderland Food Pantry which helped them raise $500 at a fundraiser on just that item alone. He has also been a great partner to us at Crossgates, often donating prizes for giveaways and on site events.
To those looking to start their own business, Chaz says "Have a solid plan before starting and make your dreams come true. Having your own business can be very rewarding"
You can shop Pro Image Sports on the lower level near Regal Cinemas.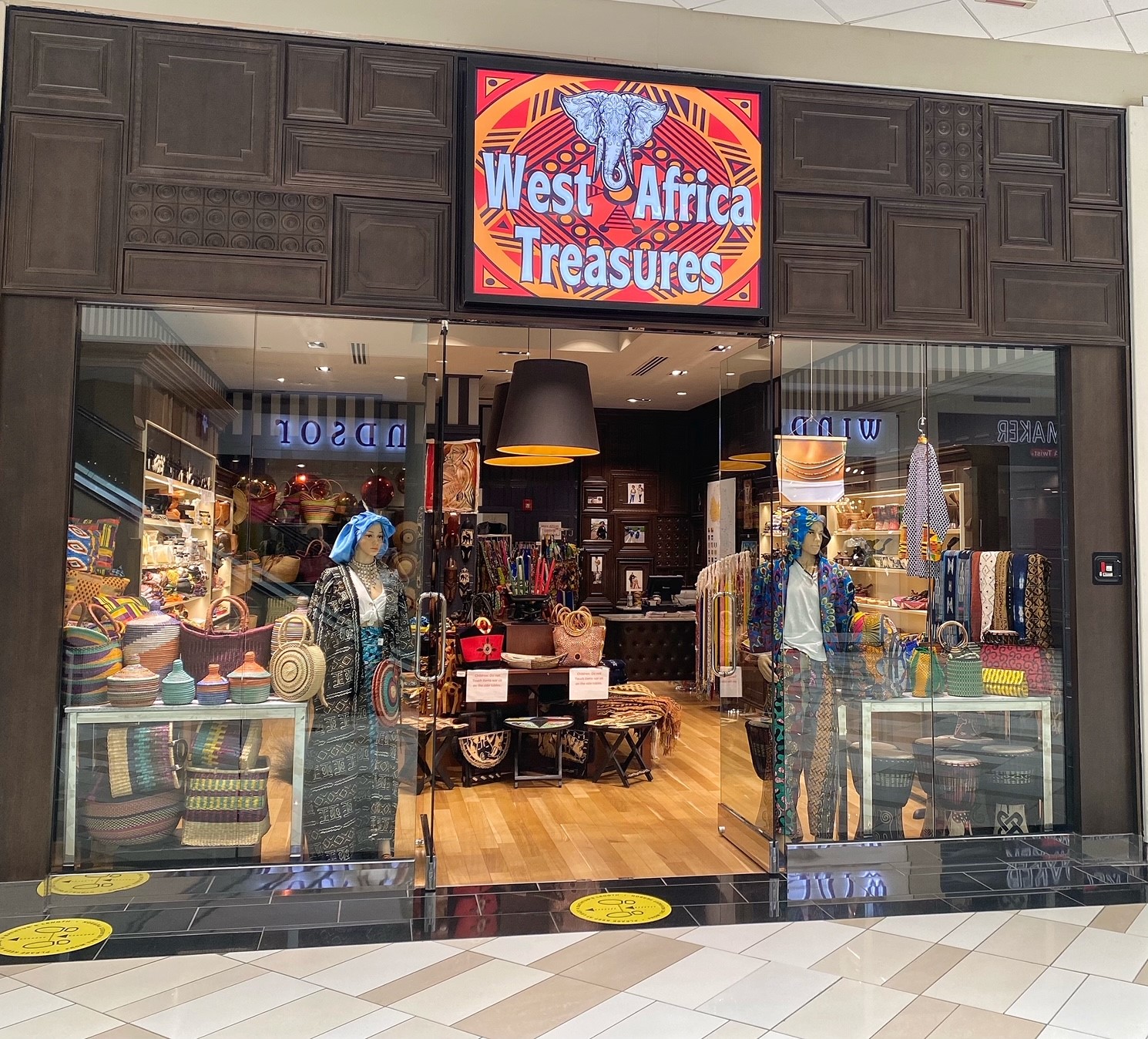 West Africa Treasures was started by Justine Goldberg with the hope of sharing some of West Africa's unique art and craft with the world. All items in the store come directly from artists and craft people in Africa. Justine works hard travelling to Africa several times a year to find new products and vendors. Every item is personally selected for their craftsmanship, artistic value, and uniqueness.
For those who have dreams of owning their business, she says "know you will always be learning, never stop working on improving your business and focus on quality control for your business and/or product."
West Africa Treasures can be found on the lower level near Burlington Coat Factory.
CLICK HERE
to visit their website!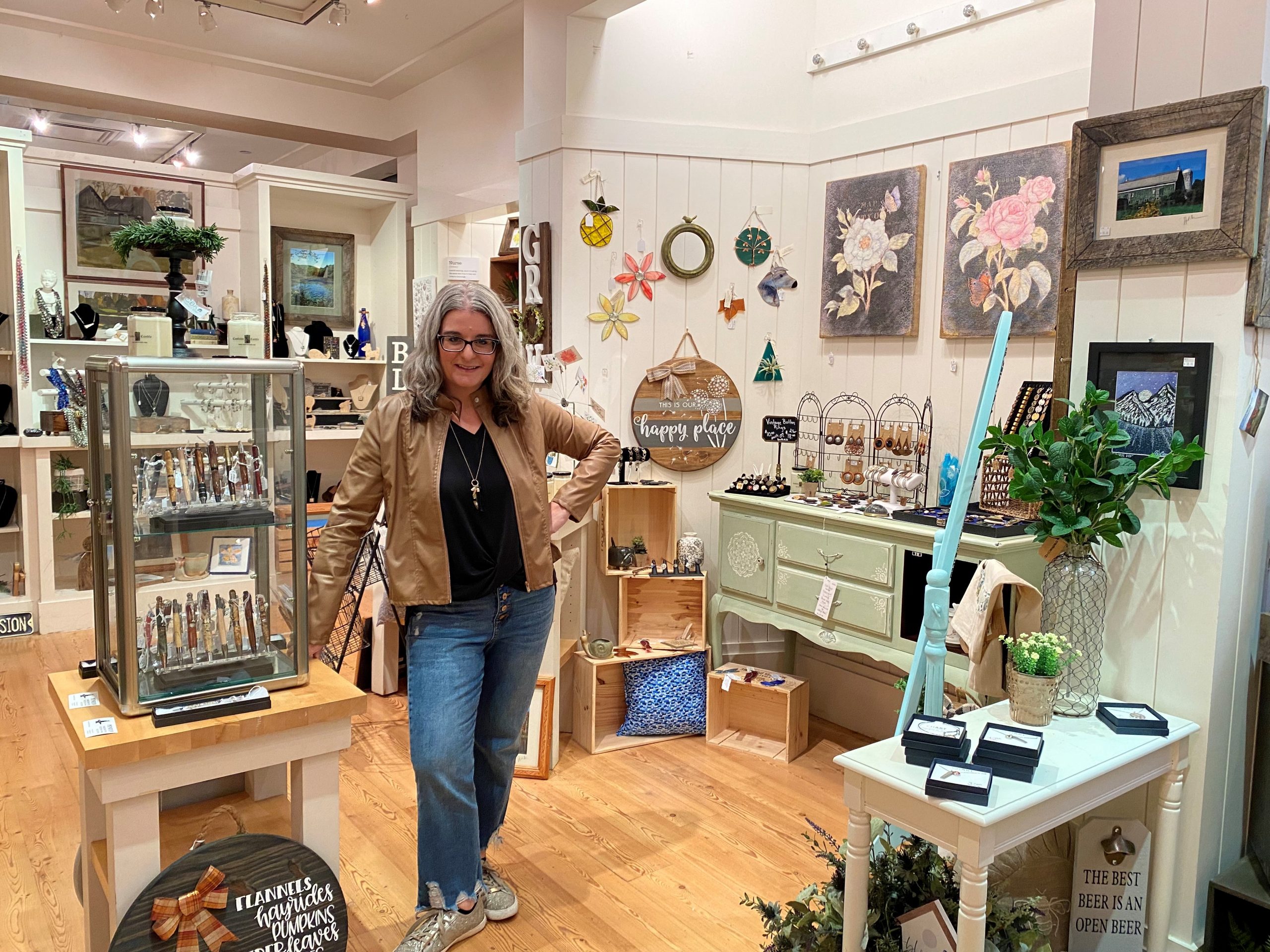 Meet Angela, owner of The Shoppes at Artique, She started her business in 2009 and opened at Crossgates in early 2020. While in college in Rochester, Angela saw many co-ops throughout the city and used that as inspiration to start Artique. Her shop gives small businesses a way to start and/or grow their businesses besides just craft fairs. There's many unique things about the shop that you will not find elsewhere (locally produced products, handmade jewelry, home decor, clothing and more), the artisans, the range of products and all vendors who sell in the shop also work in the shop. This gives shoppers the opportunity to meet the person behind the product and the vendors the opportunity to connect directly with their customer.
For those interested in starting their own business, Angela says "Never stop learning, learn as much about the industry you are in. Be careful not to bite off more than you can chew and TRUST YOUR GUT".
The Shoppes at Artique can be found on the upper level near JCPenney.
CLICK HERE
to view their website!