Heroes Hideout is excited to welcome Meredith from The Office to Crossgates on Saturday, May 15th! 
Meredith from The Office is coming to Heroes Hideout (Crossgates)!
The Meet & Greet will be held on the lower level by Apex, across from Disney (in the former Hallmark space)
-Masks are required
-Event is subject to a location move if NYS puts restrictions on malls
-Mail Ins will be available
-Must purchase tickets in advance; no walk-ups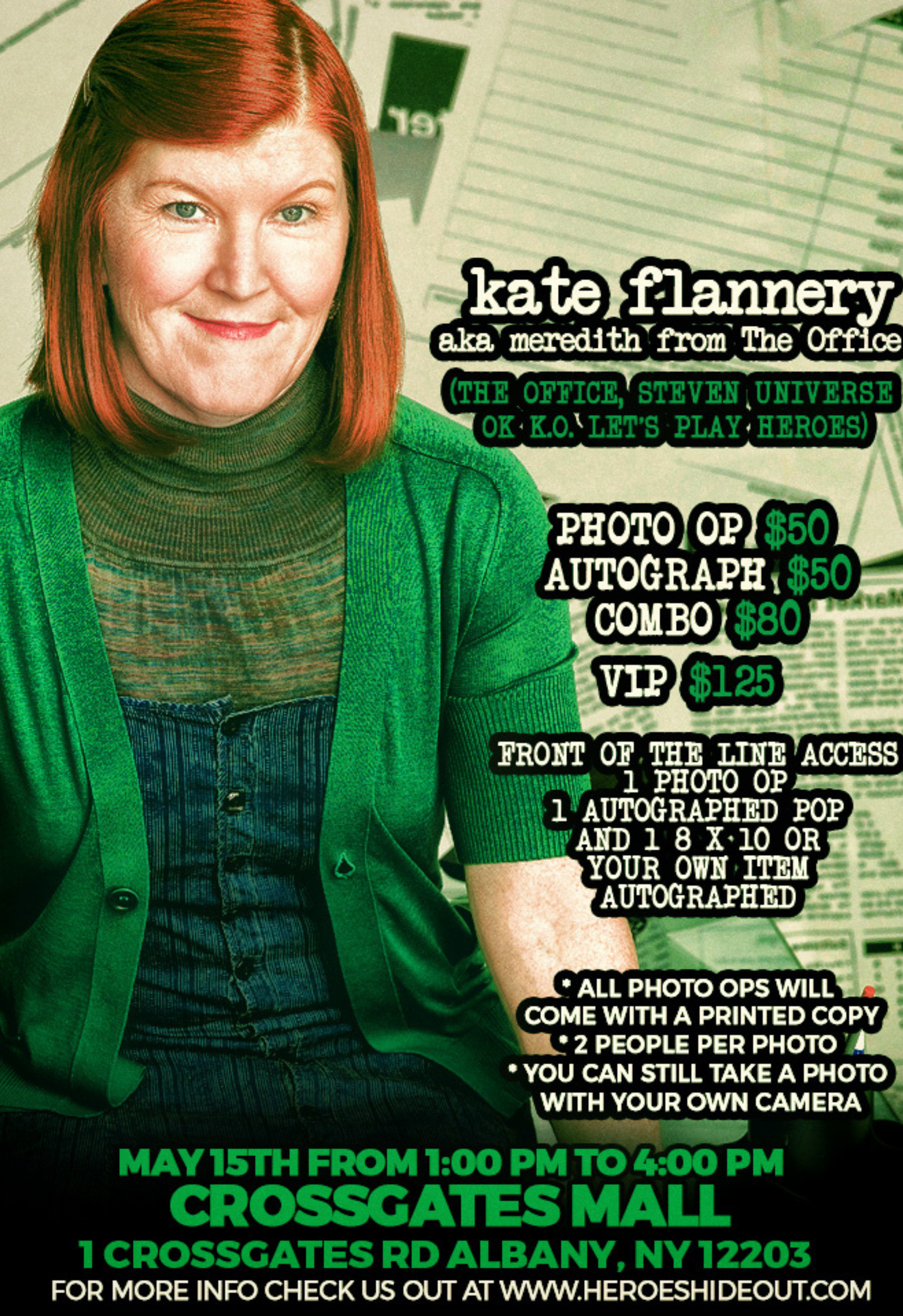 PLEASE READ EVERYTHING BEFORE BUYING A TICKET!!!
-Photo Op $50 (Up to 2 Adults)
-Autograph $50 (1 Autograph Pre Autograph Ticket)
-Combo $80 (1 Photo Op Ticket and 1 Autograph Ticket)
-VIP $125 (1 Photo Op Ticket, 2 Autograph Tickets, Front Of The Line Access)