Tourism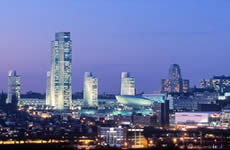 The Capital Region, which includes the foothills of the scenic Adirondacks, the Upper Hudson Valley, and the New York-Massachusetts border, has long been a tourist destination featuring a diverse mix of attractions that rivals even the biggest cities in the country. As the capital of New York State, Albany houses the state government offices, the state legislature, and the highest court in New York. In addition to the impact from these state employees, the Capital Region also benefits from a large student population, stemming from schools such as Skidmore College, Union College, Siena College, Rensselaer Polytechnic Institute, the SAGE Colleges and of course SUNY Albany which includes the College of Nanoscale Science and Engineering, one of the premier universities in the New York State System. With this comes a large high-tech industrial shift, with firms specializing in biotechnology, nanotechnology, and semi-conductor manufacturing all converging on the Capital Region.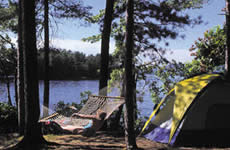 Tourism in Albany offers something for everyone. Between tours of the historic capital, which recently celebrated 400 years in 2009, first-class shopping, and unique dining opportunities, a trip to the Capital Region offers endless possibilities for recreation. Popular attractions include the Times Union Center (for well-known concerts), Six Flags the Great Escape and Splashwater Kingdom in Lake George, and the famous Saratoga Springs region, with its horse racing track, the Saratoga Performing Arts Center, and its distinct cultural charm. The Albany Devils hockey team marked the return of New Jersey's affiliate to the Times Union Center. The University of Albany once again welcomed the New York Giants for training camp in the summer 2010.  Fans from throughout the U.S. attend the camp each summer. The Tri-City ValleyCats baseball team, which play at the Joseph L. Bruno Stadium in Troy, on the Hudson Valley Community College campus, had an average attendance of 4,314 per game. For outdoor enthusiasts, the nearby Adirondacks provide excellent opportunities for hiking, camping, and biking, and a short drive to beautiful Lake George yields great opportunities for swimming, fishing, and boating.
Whatever your passion, Crossgates Mall and the surrounding Albany area are sure to offer you an experience that you will never forget.